Okura Nikko Hotels Launches First Property in the Philippines with Official Opening of Hotel Okura Manila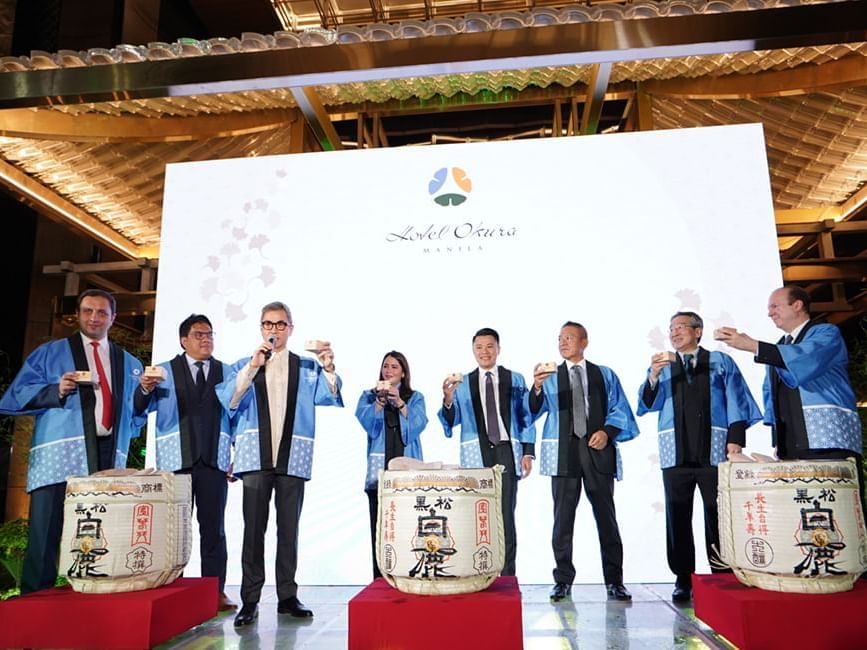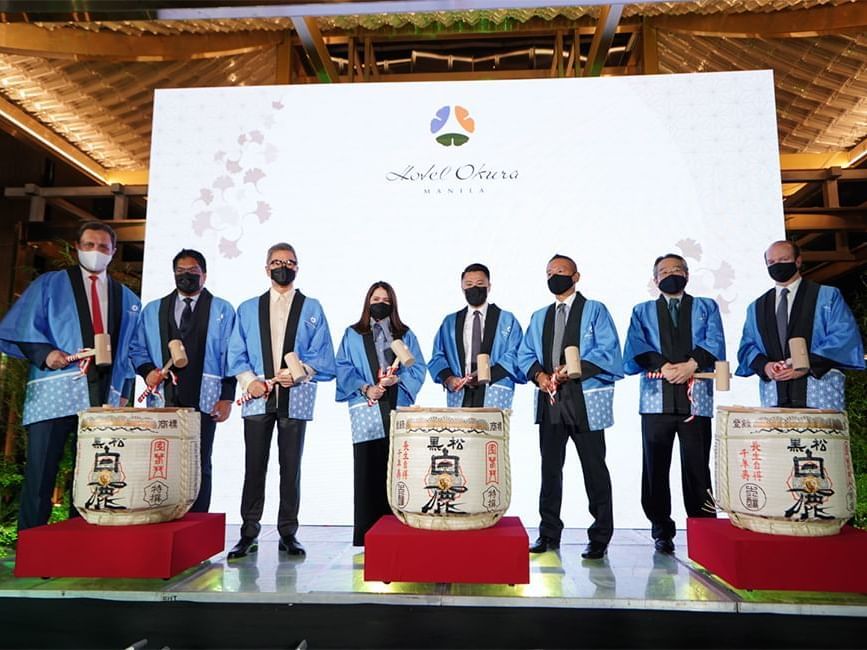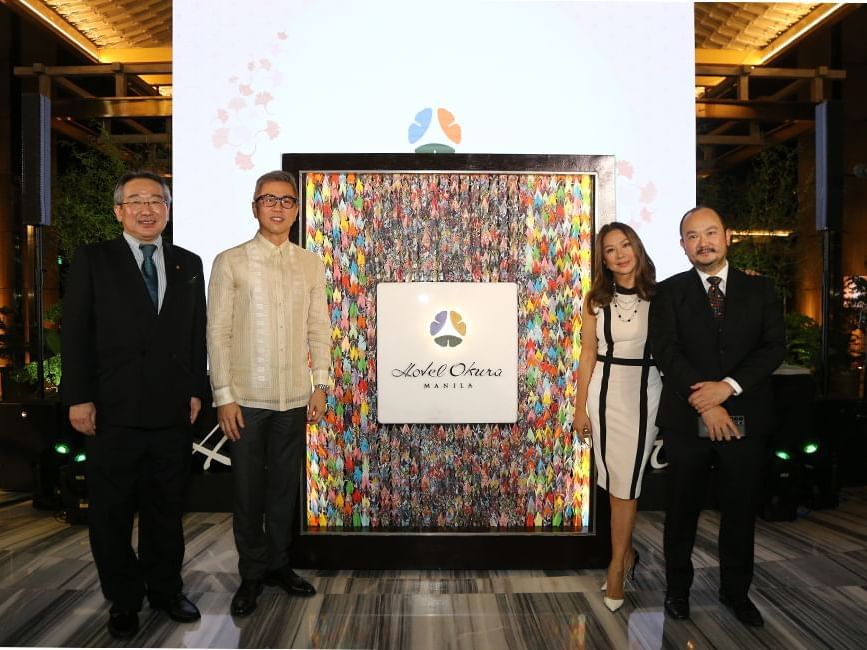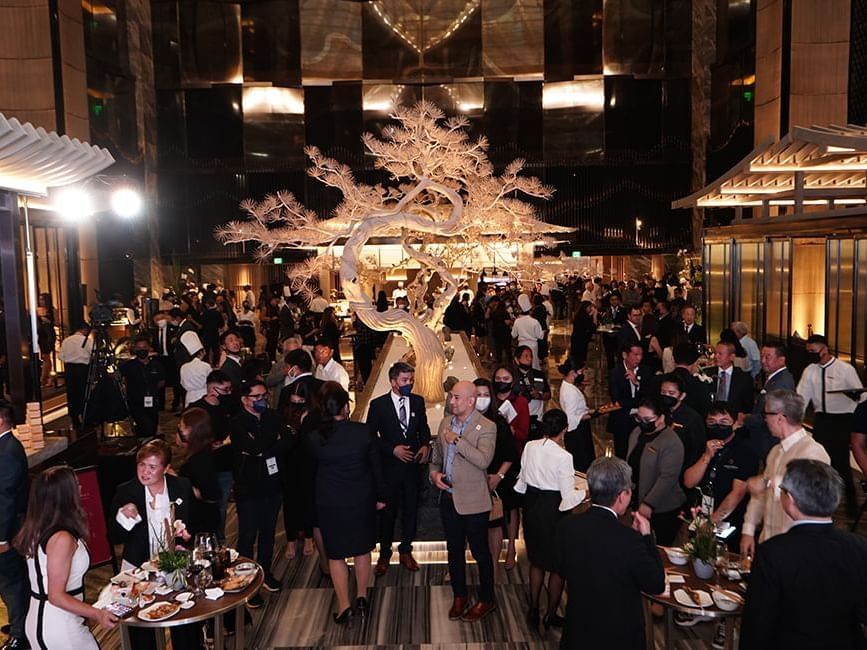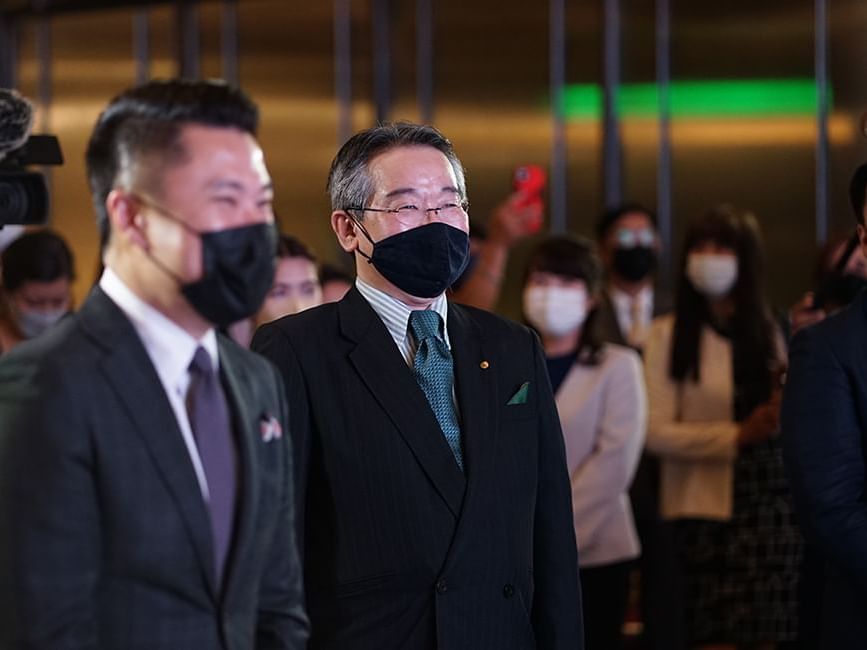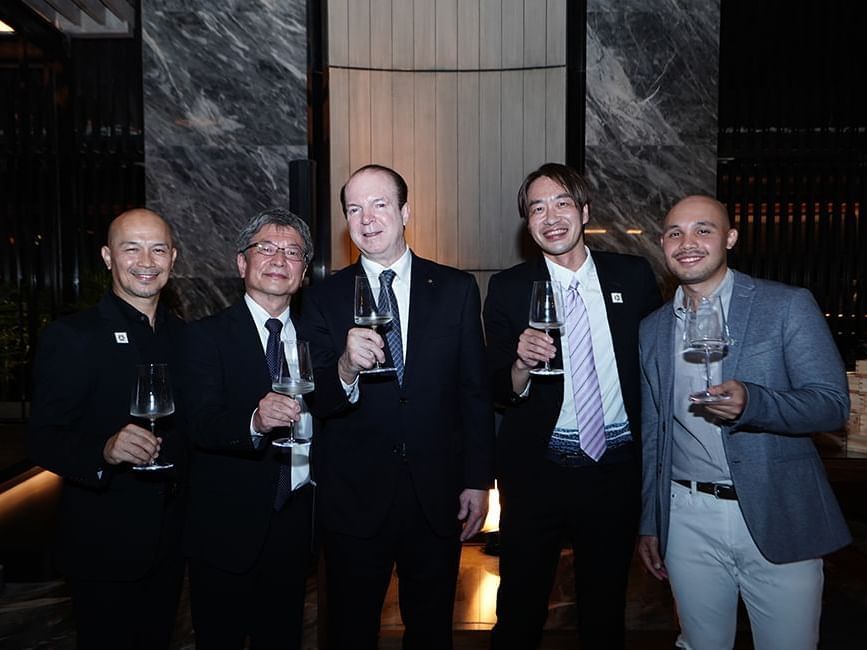 Hotel Okura Manila, the first Okura Nikko Hotels property in the Philippines, officially opened its doors to the public last April 19th 2022 in a much-anticipated event.
Corporate clients and partners attended the celebratory ceremony to congratulate the hotel on its opening. Guests were treated to a Japanese cultural display including a koto performance, taiko drumming, and the traditional breaking of the sake barrel, Kagami biraki, to usher in good fortune for the newly opened hotel.
Distinguished guests stepped forward for the Kagami biraki, the auspicious breaking of the sake barrel. This traditional Japanese ceremony represents harmony and good fortune. It is believed that once the lid of the sake barrel is opened, the gods will grant many years of happiness and prosperity.
Toshihiro Ogita, President, Hotel Okura Co., Ltd., said, "We are delighted that Hotel Okura Manila officially opens today. At this hotel, we are confident that Okura's omotenashi together with the warmest Filipino hospitality, in conjunction with our spirit of "Wa" (meaning harmony or teamwork), would evolve into the ultimate hospitality."
Hotel Okura Manila, which soft-opened last December 28, 2021, is part of the country's first integrated resort, Newport World Resorts – a one-stop entertainment and leisure destination of world-class events, gaming thrills, and exciting lifestyle options. Conveniently located across the Ninoy Aquino International Airport Terminal 3, the hotel has convenient access to Metro Manila's key business districts and tourist attractions, making it an ideal base for both business and leisure travelers.
Guests seeking a Japanese atmosphere in the city will delight in the hotel's atrium lobby, which features a picturesque row of modern Japanese-inspired structures, surrounded by natural elements of wood and stone. Aside from the glass pagoda reception area, there will also be a minimalist rock garden and a mountainous landscape that envelopes the whole atrium.
The 190-room luxury hotel offers a wide array of accommodations, including the Hinoki-yu Room which features Hinoki (Japanese cypress) wooden bathtubs handcrafted by Japanese artisans from the mountainous Nagiso Town, Nagano Prefecture.
All guest rooms are furnished with luxurious beds, separate areas for bathtub and rainfall shower, and premium amenities such as a flatscreen TV, high-speed internet connectivity, multimedia room controls, Nespresso machine, and Japanese bidet.
At the topmost floor, the hotel offers leisure and recreation facilities within close proximity to each other to provide a serene sanctuary in the city. The fully equipped fitness center features state-of-the-art machines for cardiovascular and strength exercises, as well as free weights. In-house guests can also take a refreshing plunge at the SORA Rooftop's 20-meter heated pool overlooking the Manila skyline, and experience the health club's jet baths, steam, and sauna rooms as a soothing finish to a strenuous workout.
Hotel Okura Manila will bring an exciting culinary experience to the Philippine food scene with the following world-class dining options:
Yamazato, the signature Japanese fine dining offering authentic Japanese Cuisine, with private dining rooms that provide ideal setting for business meetings or intimate gatherings.
Yawaragi, an all-day dining that offers Japanese-oriented food with Western and Asian specialties, as well as high tea and cocktails. It also features a robatayaki counter, a bar lounge, and private dining rooms.
Hotel Okura Manila participate in One Harmony, the Okura Nikko Hotels loyalty membership program for Okura Hotels & Resorts, Nikko Hotels International, and Hotel JAL City. Members can earn points and enjoy special services, benefits and awards with no membership or annual fees.
For inquiries and reservations, call +63 2 5318 2888, email reservations@hotelokuramanila.com, or visit www.hotelokuramanila.com. Follow us for more information at @HotelOkuraMNL on Facebook and Instagram.
AT A GLANCE
Location: 2 Portwood St. (formerly Palm Drive), Newport World Resorts, Newport City, Pasay City 1309, Metro Manila, Philippines
Layout: 11 floors, 4 basement levels
Facilities: 190 guest rooms and suites, 2 meeting rooms, rooftop swimming pool, pool bar, fitness center, health club with dry sauna, steam room, and plunge pool
Access: Direct access to and from NAIA Terminal 3 through Runway Manila, a fully air-conditioned pedestrian skybridge
About Hotel Okura Manila and Okura Nikko Hotels
Hotel Okura Manila brings together Japanese omotenashi with Filipino warmth. Okura Nikko Hotels exemplifies the highest in Japanese hotel standards, both in Japan and around the world. Comprising Okura Hotels & Resorts, Nikko Hotels International, and Hotel JAL City, the Group includes 80 hotels in 12 countries and regions.