Hotel Okura Manila Unveils the Flavors of Autumn with New Set Menus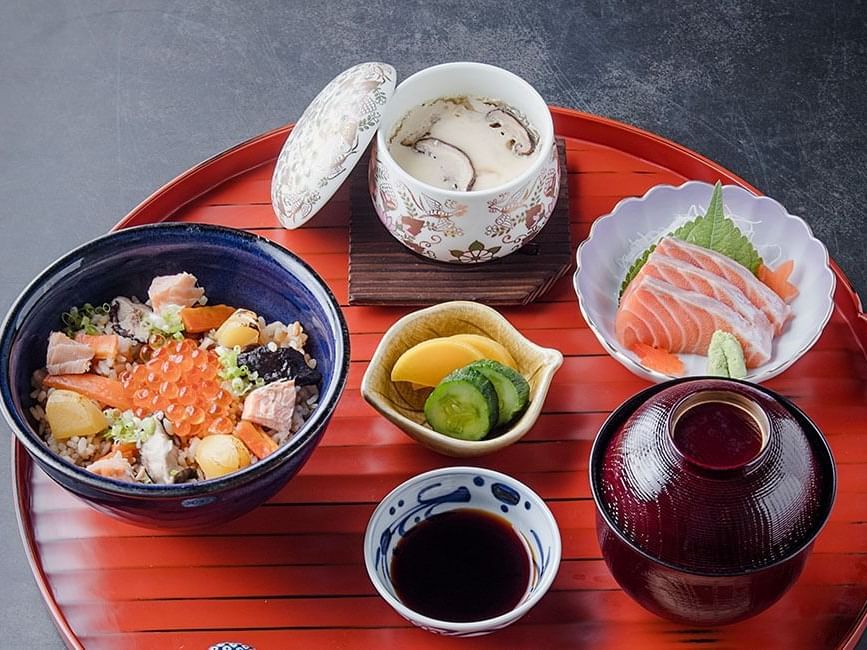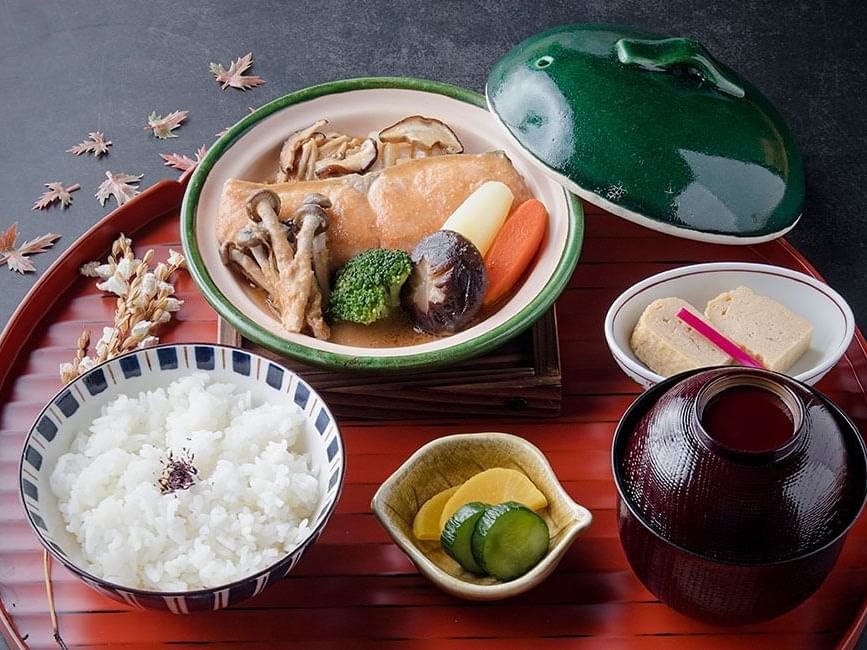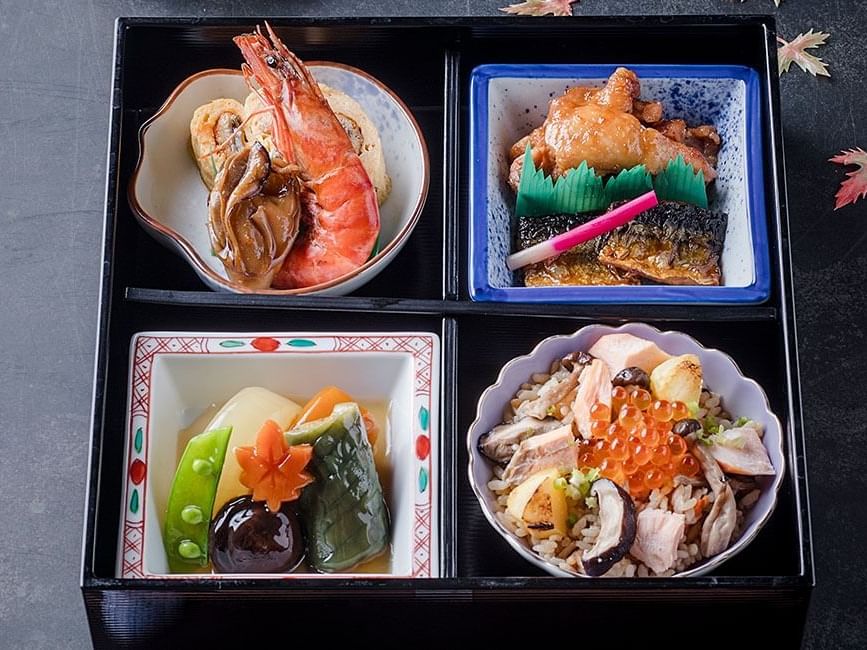 Manila, Philippines – The culinary team at Hotel Okura Manila's signature Japanese fine dining restaurant Yamazato celebrate autumn in Japan with a series of seasonal treats in lunch sets and a special bento on Okura At Home.
The two Yamazato lunch sets include traditionally prepared soup and simmered dishes highlighting premium seafood and autumn ingredients such as salmon and mushrooms. The first lunch set offers umami-rich rice seasoned with autumn delicacies like salmon, mushrooms, and vegetables, as well as salmon sashimi and steamed egg custard. The second set features salmon and mushrooms grilled with butter and miso, steamed Koshihikari rice, tamago yaki with pickled ginger root.
On the Okura At Home Autumn Special Bento menu are offerings such as a starter of omelette-wrapped eel, simmered tiger prawn and oyster with ginger and soy sauce, and a grilled dish of Pacific saury teriyaki and ginger-fried chicken. The Japanese rice dish is seasoned with dashi stock and sprinkled with highly seasonal salmon, ikura (salmon roe), shiitake mushroom, carrot, and chives.
The Yamazato Autumn Lunch Sets and Okura At Home Autumn Special Bento run until November 30, 2020, priced at PHP 900++ for the Lunch Sets and PHP 1380 nett for the Autumn Special Bento.
Yamazato is located at the 2nd floor of Hotel Okura Manila, open for lunch 11:30 AM – 2 PM and dinner 6 PM to 9 PM. Okura At Home is available daily from 11 AM to 9 PM through the premium lifestyle app Pick•A•Roo, Newport World Resort's in-house service Delishvery, or the customer's preferred third-party courier service.
For more information and dining reservations, please contact +63 2 5318 2888 or book on our website www.hotelokuramanila.com. Hotel Okura Manila, which epitomizes the essence of elegance and refined Japanese hospitality, is slated to open during the first half of 2021.
For updates on activities and offers, follow Hotel Okura Manila on Facebook and Instagram: @HotelOkuraMNL.