Private teppanyaki dining rooms available
Yamazato: ensuring supreme taste and unmatched quality
Okura At Home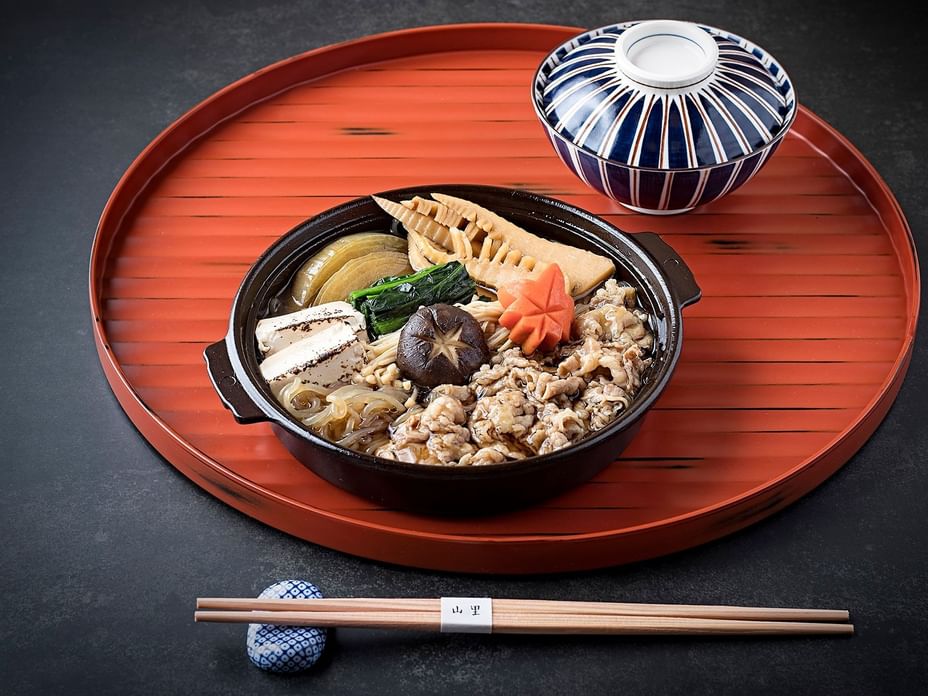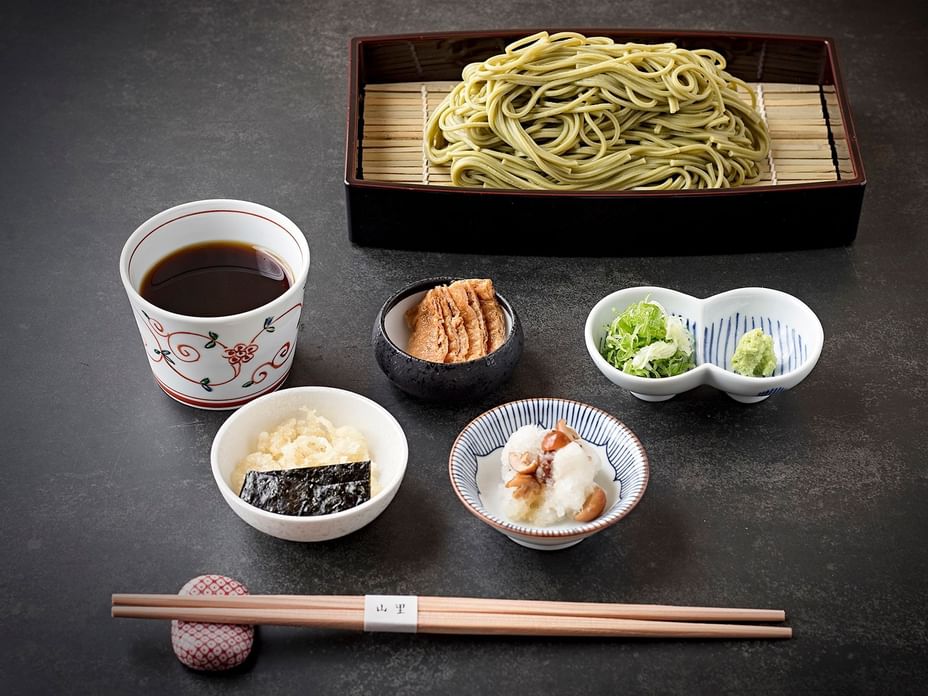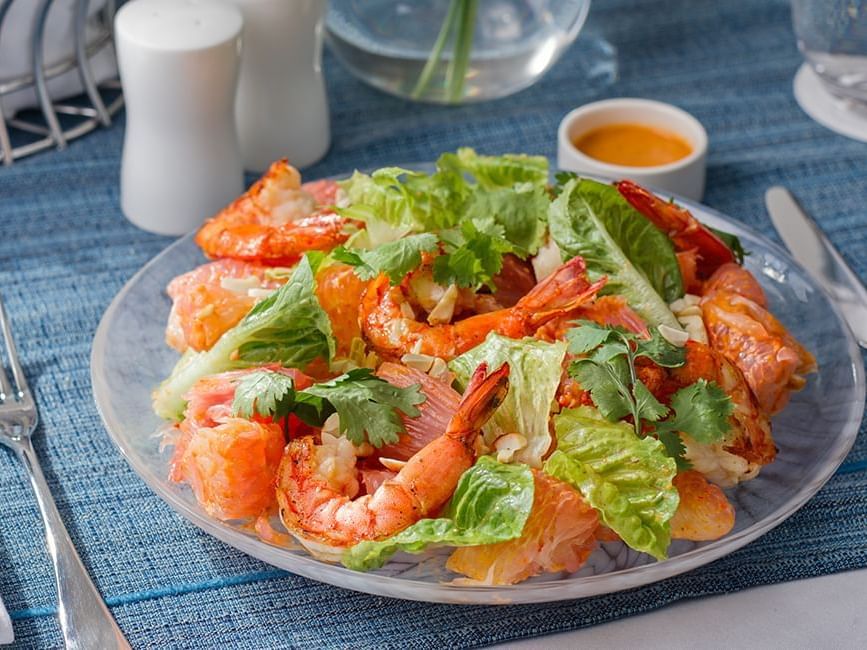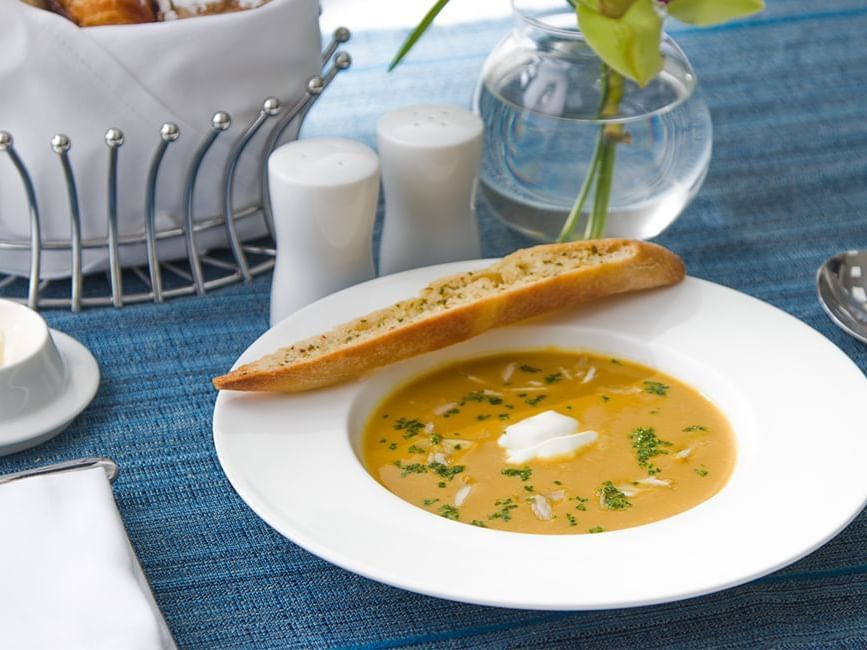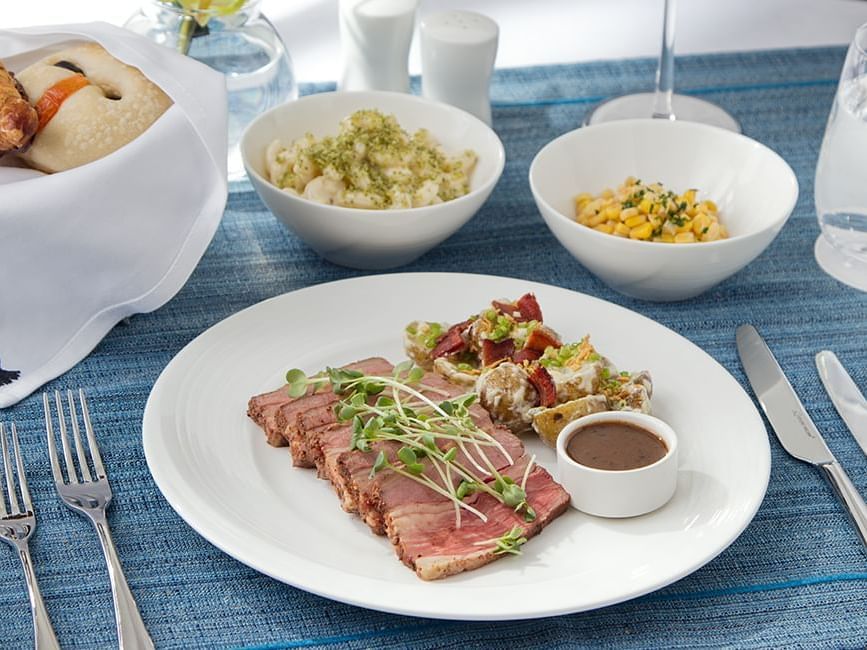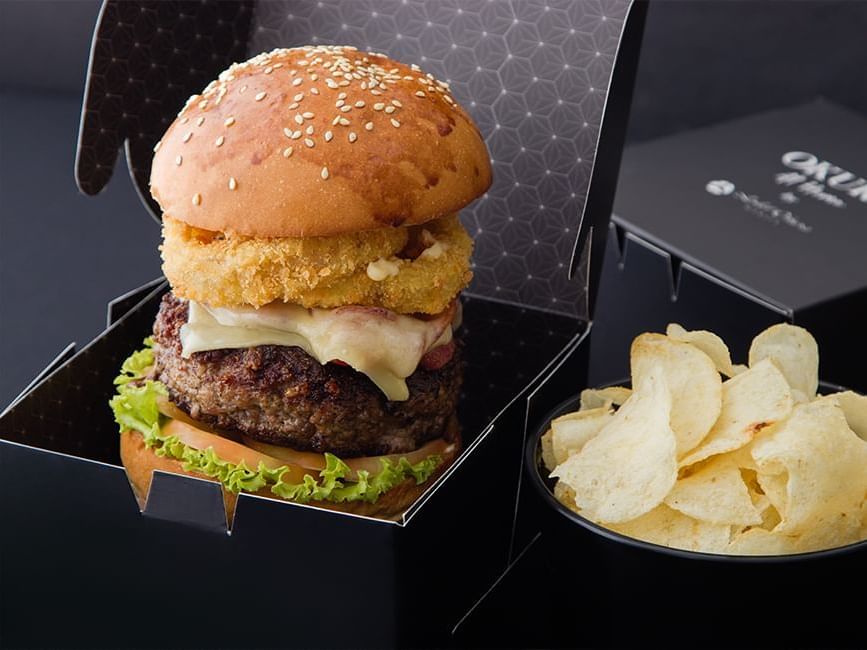 For advance orders and pick-up arrangements, please call +63 2 5318 2815 or +63 917 818 9868.
Operation Hours
Open daily from 9 AM to 9 PM
Pick-up time from 11 AM to 9 PM
Last call for orders at 8:15 PM
Please allow 45 minutes lead time.
Available for delivery and driveway pick-up.
Hotel Okura Manila is offering a fine dining experience in the comfort of your home through Okura At Home. Order from an array exquisite bento box sets, signature dishes, noodles, and drinks.
Diet and Allergy Information
Kindly inform our staff of any special dietary requirements, intolerances, or allergies, and we will be happy to accommodate you.
Pick-up
To ensure quality freshness of seasonal ingredients, pre-ordering a day in advance is highly recommended.
Please allow a minimum of 45 minutes lead time.
Orders can be made from 9:00 AM to 9:00 PM, Mondays to Sundays.
Orders can be picked up from 11:00 AM until 9:00 PM, Mondays to Sundays. Last call for orders is at 8:15 PM.
For curbside pick-ups, please proceed to the Hotel Okura Manila entrance on Portwood Street.
Customers may also pick up the menu items at Yamazato, located at the 2nd floor of Hotel Okura Manila.
Delivery
Customers may order via PICK•A•ROO, the Philippines' first all-in-one, on-demand lifestyle delivery app. Download it via Google Play and the App Store.
Customers can also arrange a third-party courier service of their preference. Cost will vary according to location.
Payment Information
Payments may be settled via debit/credit card (Visa, Mastercard, JCB), PayMaya, and online bank transfer.
Terms & Conditions
Modifications, cancellations, or refunds are not allowed after your order has been confirmed.
We guarantee that our products are handled with extreme, meticulous care and our standard packaging is sturdy for transport. Hotel Okura Manila is not liable for any loss/damage and/or delay after product handover (upon pick-up of guest or preferred delivery service)
Hotel Okura Manila reserves the right to amend the terms and conditions of offers without prior notice.
Hotel Okura Manila reserves the right to arbitrate the final decision should a dispute arise.