Yamazato: ensuring supreme taste and unmatched quality
The Pool Bar at the SORA Rooftop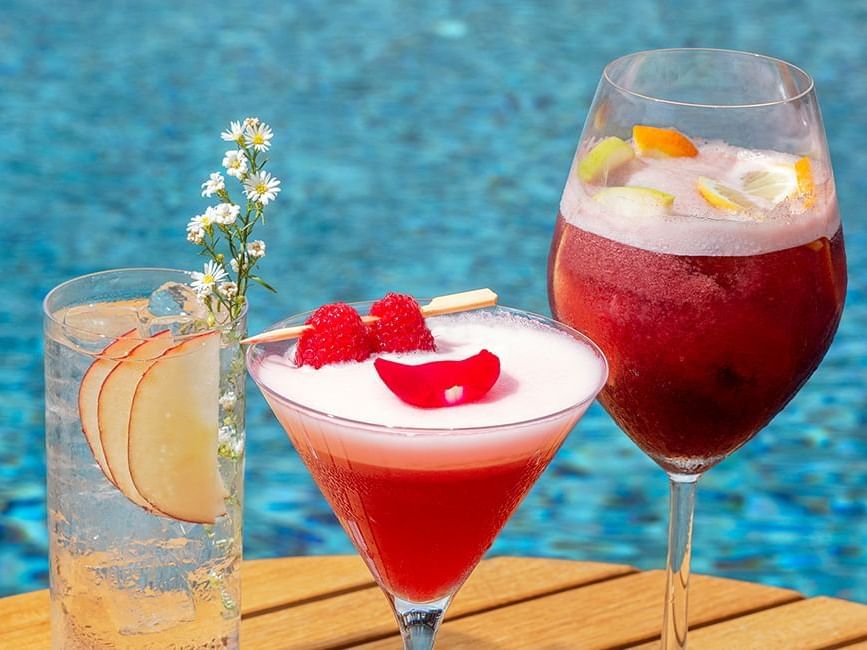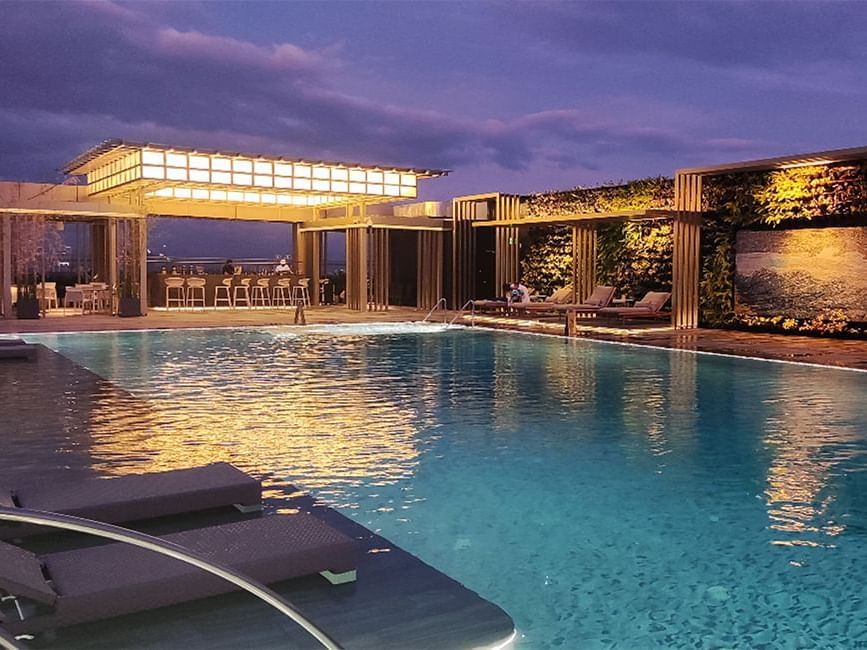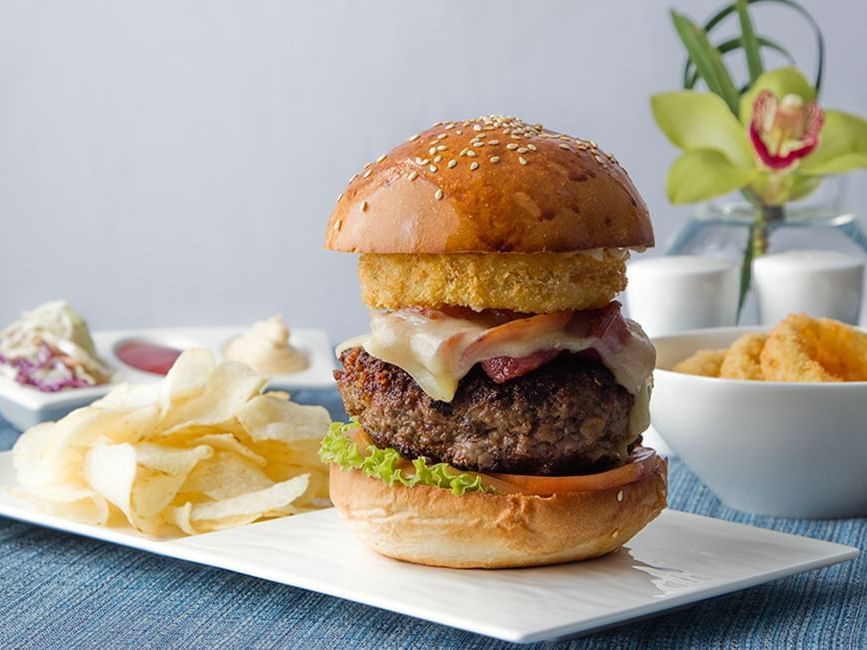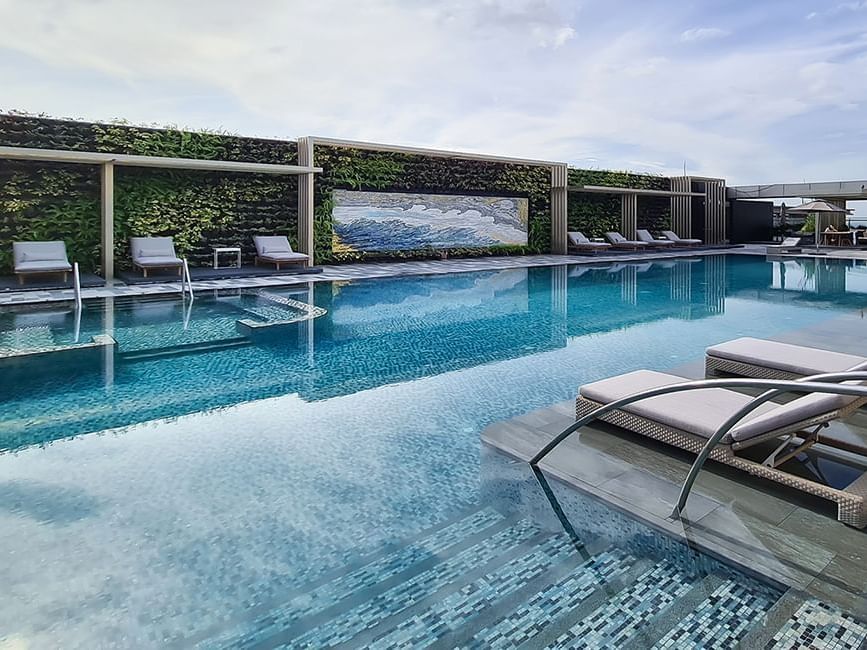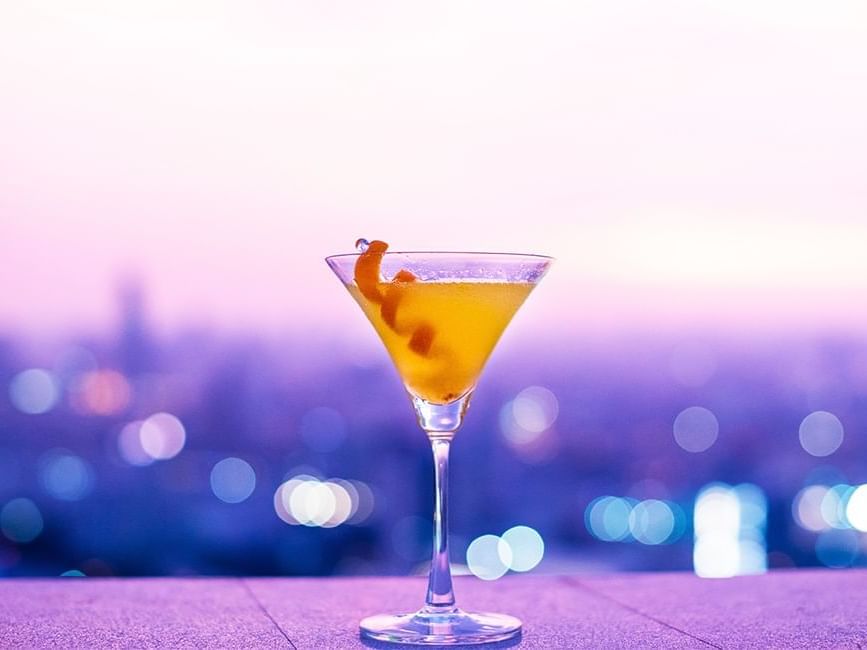 An urban oasis with amazing views over the city
With an aura of tranquility, the open air terrace is an urban oasis, where modern and comfortable lounge cabanas are complemented with a well-appointed bar and a heated rooftop pool. 
The SORA Rooftop offers a relaxing escape high above the bustling Metro Manila: the chance to swim with a view and an intimate atmosphere to enjoy a selection of food and drinks amidst the evening city lights. 
The menu includes everything from breakfast and salads to nachos, ceviche, and the signature Okura burger. Beverages range from fine signature cocktails like the sake colada to healthy smoothies, and a selection of wines and spirits.
Dress code:
Smart casual
Smoking policy:
Smoking is not permitted in the bar, the swimming pool, and the cabanas. Please proceed to the designated smoking area.
LUXURY CABANAS
For reservations with at least 10 persons, five (5) days advance reservation is required. Please email healthclub@hotelokuramanila.com
ALLERGY INFORMATION
Kindly inform our staff of any special dietary requirements, intolerances, and allergies, as our menu items may contain one or more allergens.
Parking
Dining guests are entitled to complimentary self-parking at the Newport Grand Wing basement parking for the first 3 hours, with a minimum consumption of PHP 500. The parking entrances are located near the Okura driveway and along Jasmine Drive (in front of Holiday Inn Express). Please ask our staff members for more details.
Monday to Thursday
11:30 AM to 10 PM
Friday to Sunday
8 AM to 10 PM