Sustainability
At Hotel Okura Manila, we care about a sustainable future
Hotel Okura Manila is deeply committed to providing sustainable luxury. Here, you will find some of our best practices for reducing the carbon footprint of our operations.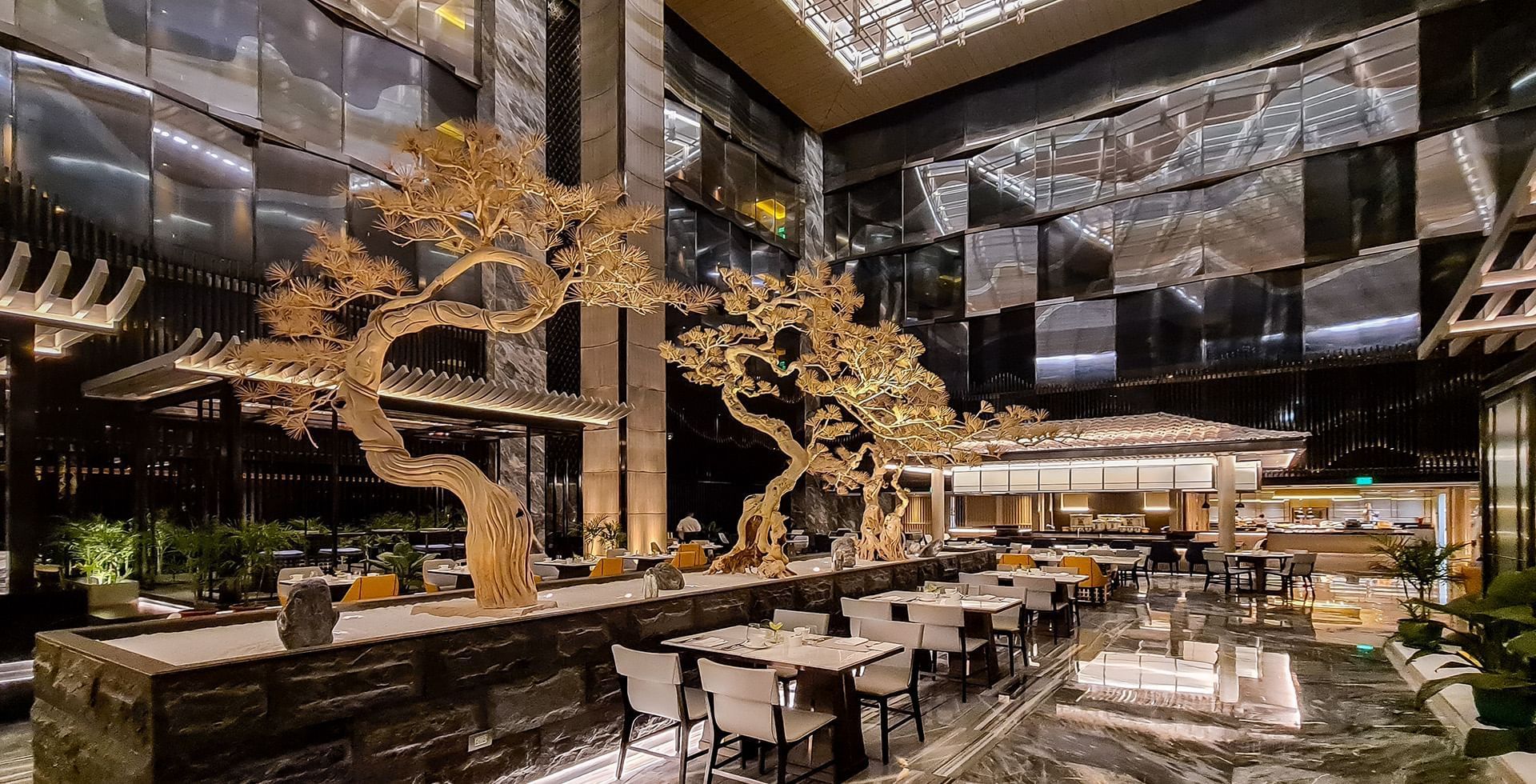 Food & Beverage
Use of ASC-certified seafood
Biodegradable straws in all restaurants and outlets
Plastic-free takeaway coffee cups and containers
Packaging and menus made from FSC-certified and elemental chlorine free material
Respect for the seasonality of ingredients
Support for local sourcing of ingredients to reduce food miles
Use of cage-free eggs
Hotel Okura Manila recognizes that animal welfare and food safety are essential factors of a safe and responsible food supply chain. With our pledge to sustainable sourcing, we are delighted to announce that Hotel Okura Manila has already completed its goal of using cage-free eggs on all our hotel operations, restaurants and outlets as of April 2022. This is part of our set of goals under I Love Earth, Newport World Resorts' sustainability initiative.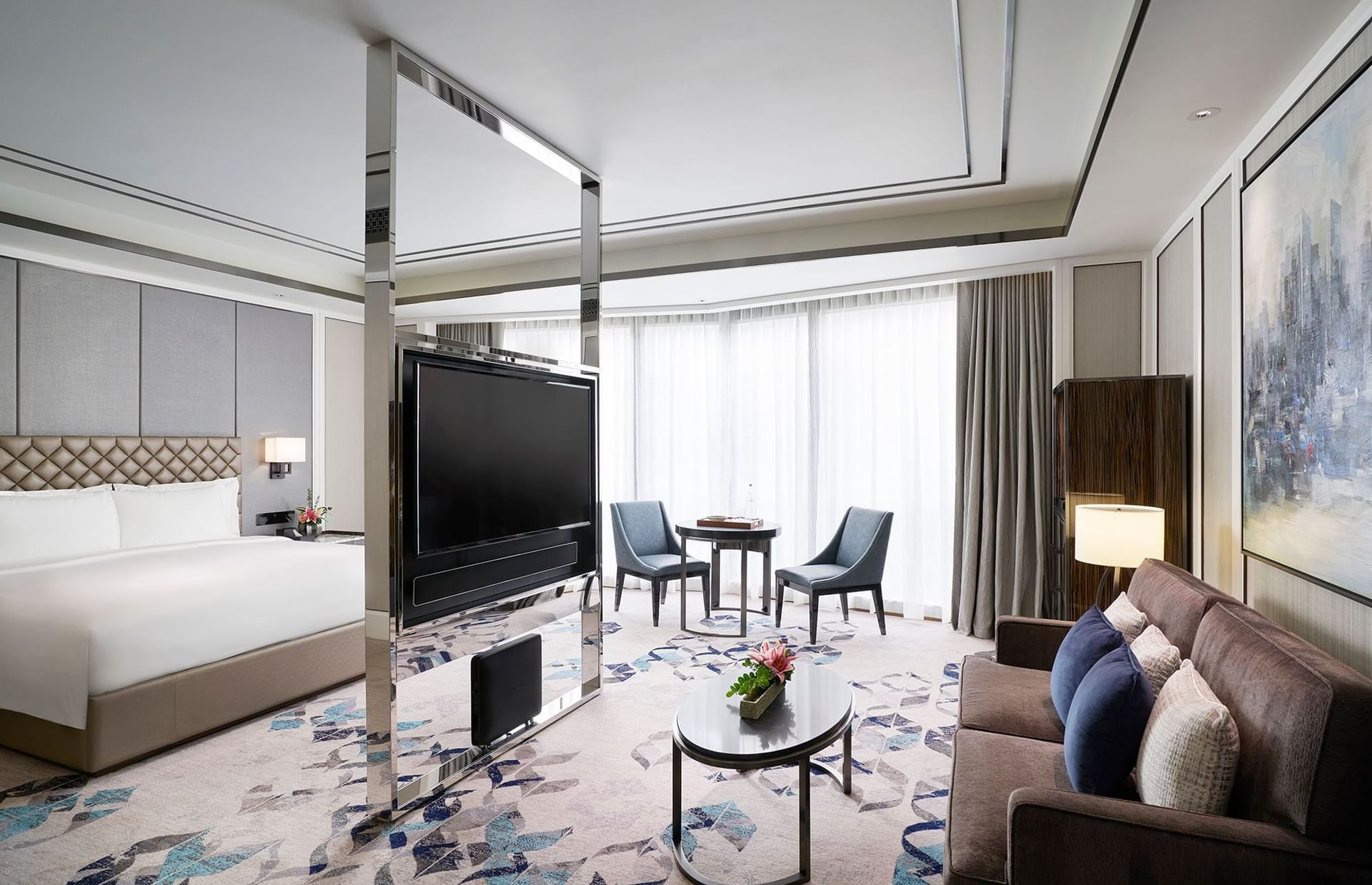 Guest Rooms
Vacant rooms auto switching to energy saving mode
Mobile device key for guest room access to reduce plastic key usage
Reusable and recyclable glass water bottles
In-room laundry bags made from plastic-free material
Use of PlaStarch Material (PSM) in amenity boxes (70% renewable plant starch combined with biodegradable materials)
Changing of bed linens every two days to help minimize water consumption
Use of low-flow taps, toilets, and showerheads to reduce water flow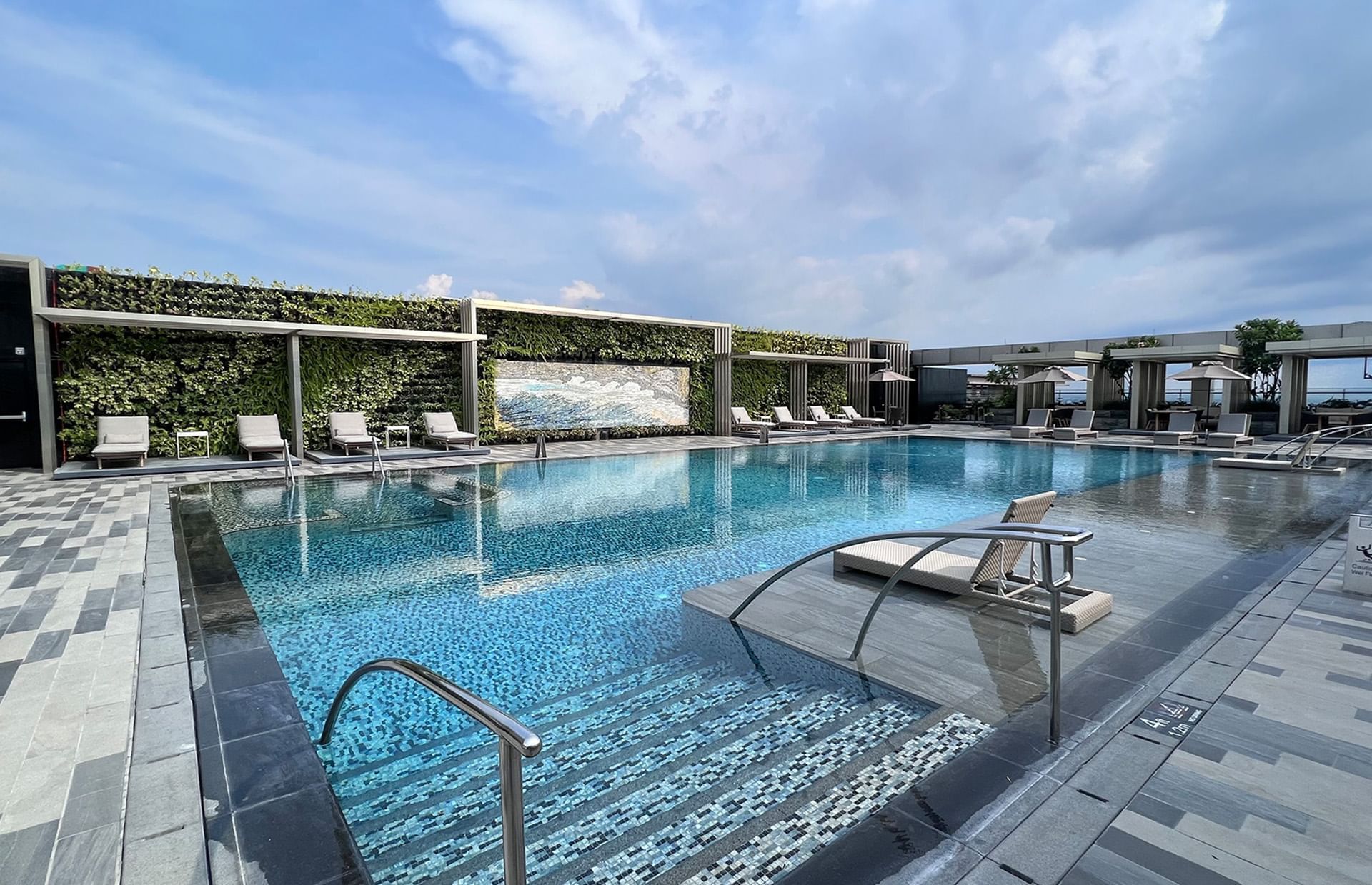 Energy Conservation
Building Management System (BMS) - automated and monitored central system to ensure continuous optimal performance
Reduction in carbon dioxide output with energy-efficient fixtures
LED lighting technology throughout the hotel
Proper system for waste electronics and electrical equipment recovery to reduce electronic waste
Waste management system to recycle used oils and junk lead-acid batteries into raw materials
Use of renewable energy source - solar panels
Automated device control for eco mode setting
Efficient electricity consumption through variable frequency drives for centralized air handling units
Silver Certified by EarthCheck
At Hotel Okura Manila, we are proud to be Silver Certified by EarthCheck, the world's leading certification group for sustainable destinations.