Hinoki-yu Room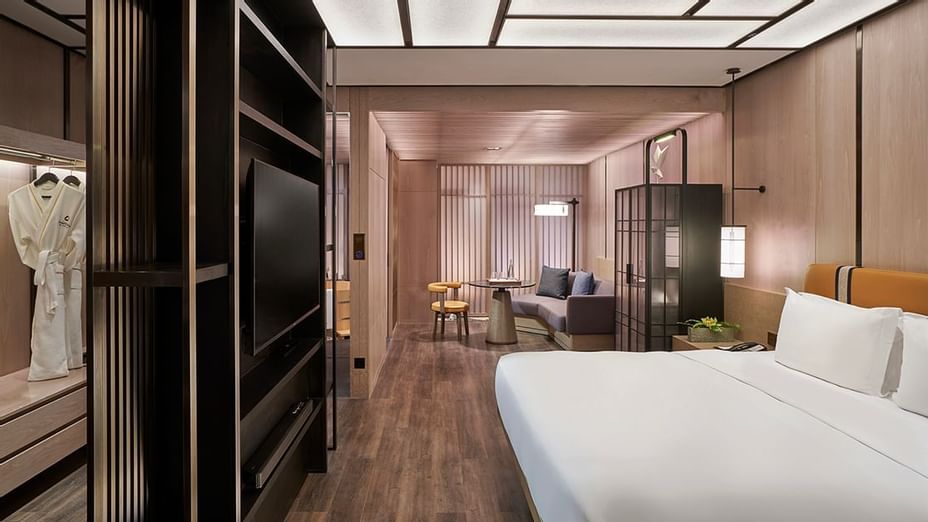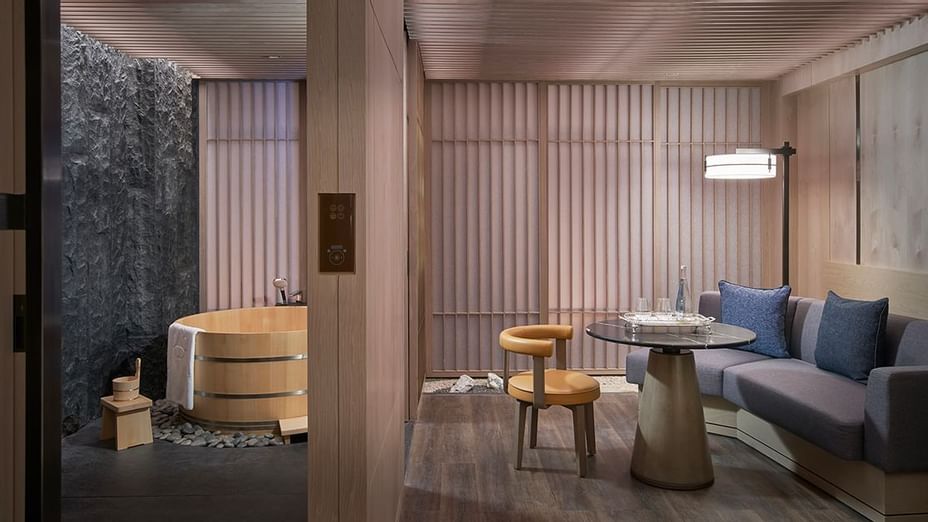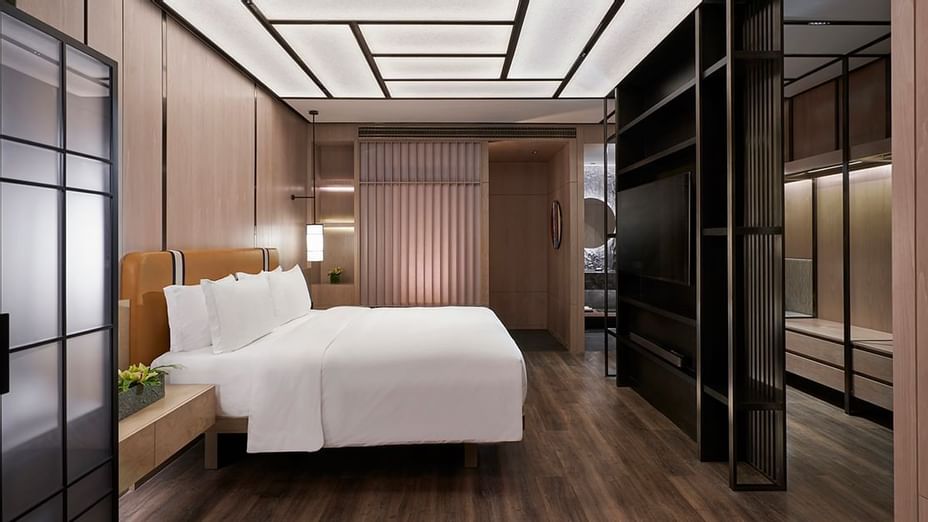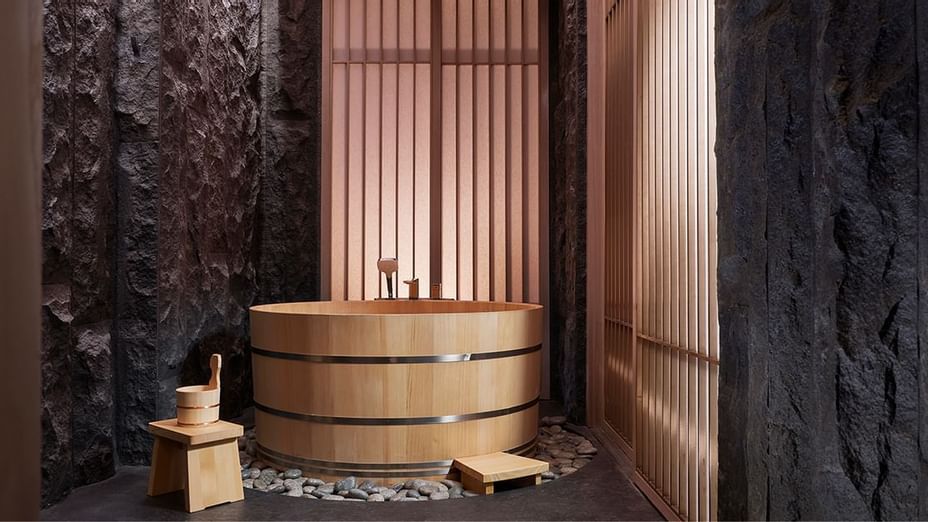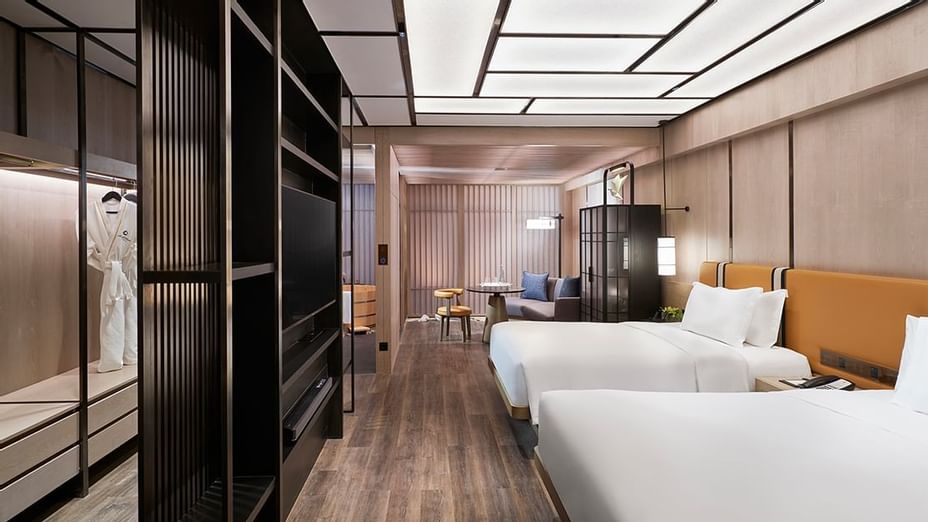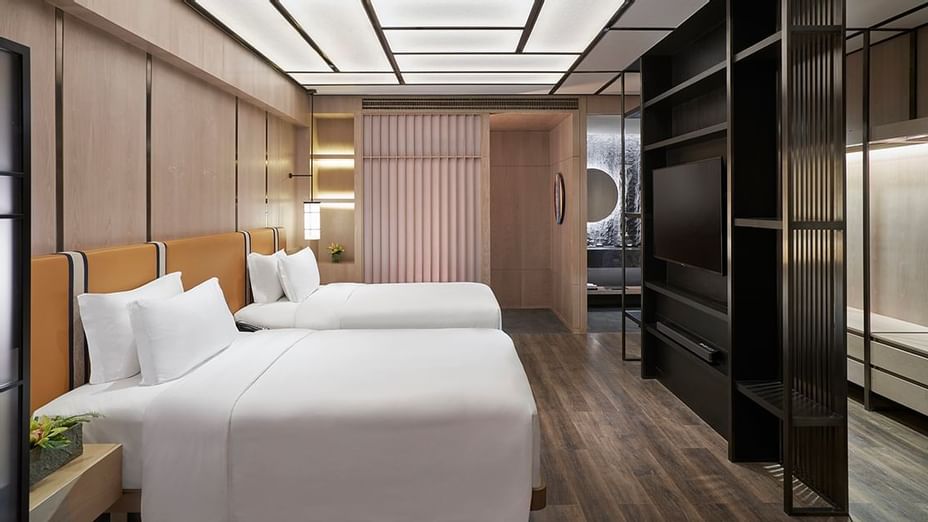 The Hinoki-yu room is exquisitely appointed with calming Japanese inspiration, combining classic wooden elements, splendid stone finishing, and plush upholstery. The room is equipped with high-tech amenities such as a flatscreen TV, high-speed internet connectivity, multimedia room controls, Nespresso machine, and Japanese bidet.
A custom-made aromatic Japanese cypress (hinoki) tub creates an authentically Japanese, relaxing retreat at the end of your day. The room is also decorated with subtle Japanese-inspired motifs such as the origami crane sculpture and the tsubo-niwa, a traditional Japanese pocket garden.
*Due to some room features that may pose risks to children, this room is not allowed for families with children below eight (8) years old.
Each room offers a wide range of premium amenities, which include:
High-speed wireless internet access
24-hour room service
55-inch LED dual flat screen tv with international cable channels
Multi-function bedside touchscreen control panel
Spacious bathroom with separate shower and bathtub
Japanese-style bidet toilet
Luxury bathrobes and room slippers
Japanese yukata sets for lounging
Premium toiletries
Hair dryer
Mini bar
Complimentary coffee and tea making facilities
In-room safety deposit box
Seating area with sofa
Iron and ironing board
Non-smoking room